I got up early this morning and decided to get in a quick show before the day started and I choose this sports documentary that is on my ever-growing Netflix list. I thought after watching the Chicago Bulls documentary I would continue the basketball trend and watch "The Redeem Team" another basketball documentary about the USA Basketball Team and how since the dream team they were mainly a failure as they were a team of individual NBA Superstars but not a superstar team.
The 90min documentary takes you through the failure of the NBA star team since the dream team they team was a strong team that could not play as a team and how over time they had to work hard to bring back the unstoppable team that once was the world and Olympic champions.
You see the team get reconstructed with a bit of old school and new school and then after the original owner of the Phoenix Suns sells his team he is approached in taking over the management and ownership of the US team and with his guidance bring in a college basketball coach this is when things turn around and even with setbacks things move forward.
This documentary, in the beginning, reminds me of when Rhonda Rousey was on top of the woman's MMA world but really did not add new weapons to her arsenal that which gave the rest of the fighters a chance to catch up and overtake her and this was her downfall, you can say the same thing here with the US Basketball Olympics team and how they thought they would beat everyone on pure shock awe and pure showmanship.
In the beginning, I did not really feel that invested in this documentary however over the first hour of building the history of the US Olympic team since the 70's and even earlier you see how they got a chance to become an all-professional team for an amateur competition.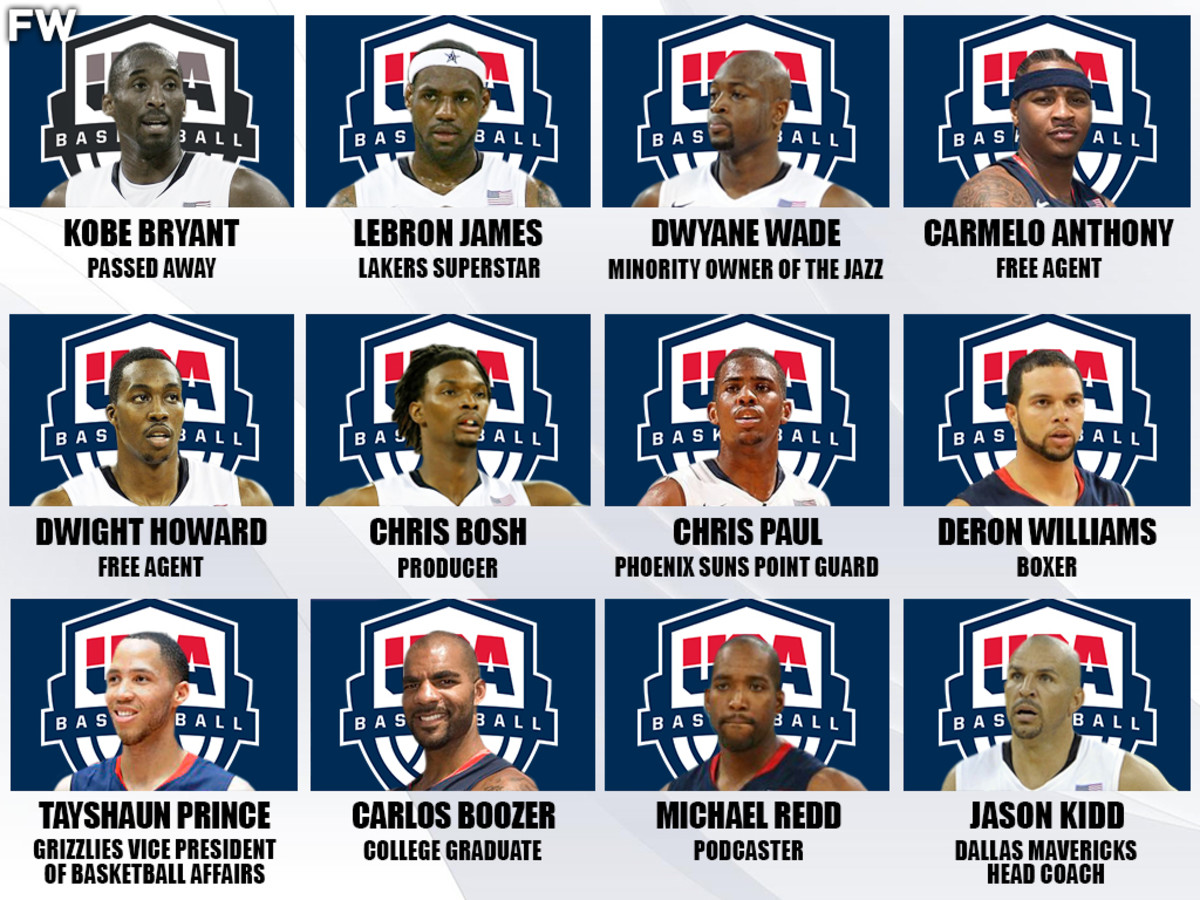 The documentary has a sombre feel to it since it shows the Redeem Team that includes the late great Kobe Bryant and how Kobe & Lebron managed to be on the same team and play as team members with Dwayne Wade and Dwight Howard Chris Bosh, Carmelo Anthony Jason Kidd he now coaches the Dallas Mavericks and Chris Paul. This is a close second to The Last Dance you really get invested with the last 30mins of the Redeem Team, unlike The Last Dance you are in it from the start to the end.
Any Basketball fans I do recommend this and it's worth a watch you learn more about what makes people tick than just sports this is about teamwork and family and hard work. A solid 8/10