Well for a lazy afternoon movie, the wifey wanted to sit and watch the second instalment in the Knives Out series this time it's called Knives Out: Glass Onion. I had this on our list on Netflix to watch but had not planned to watch it so soon but wifey wanted to watch it so I thought why not take it off the list quicker than expected so I can get to watching something that I really did want to watch and to see if this actually would be as good as the first part.
Well like the first instalment in the Knives Out series its a murder mystery but at first you think it's just a game like Cludo well the mystery starts even before the game starts it's a long drawn out murder that begins well before the players in the murder mystery game get there gift boxes that they have to open. The Box is actually a really cool part of the movie although a small part of the movie the designer of the actual puzzle box had done a really great job and made the beginning of the mysterious journey worthwhile.
My wife and I had two different ways of watching this movie. My wife was on red alert trying to figure out the mystery before the end and I was more let's just watch it and see what happens as I really did not want to watch something I had to think about although this choice of the movie should not be a brainless movie it was a thinking movie.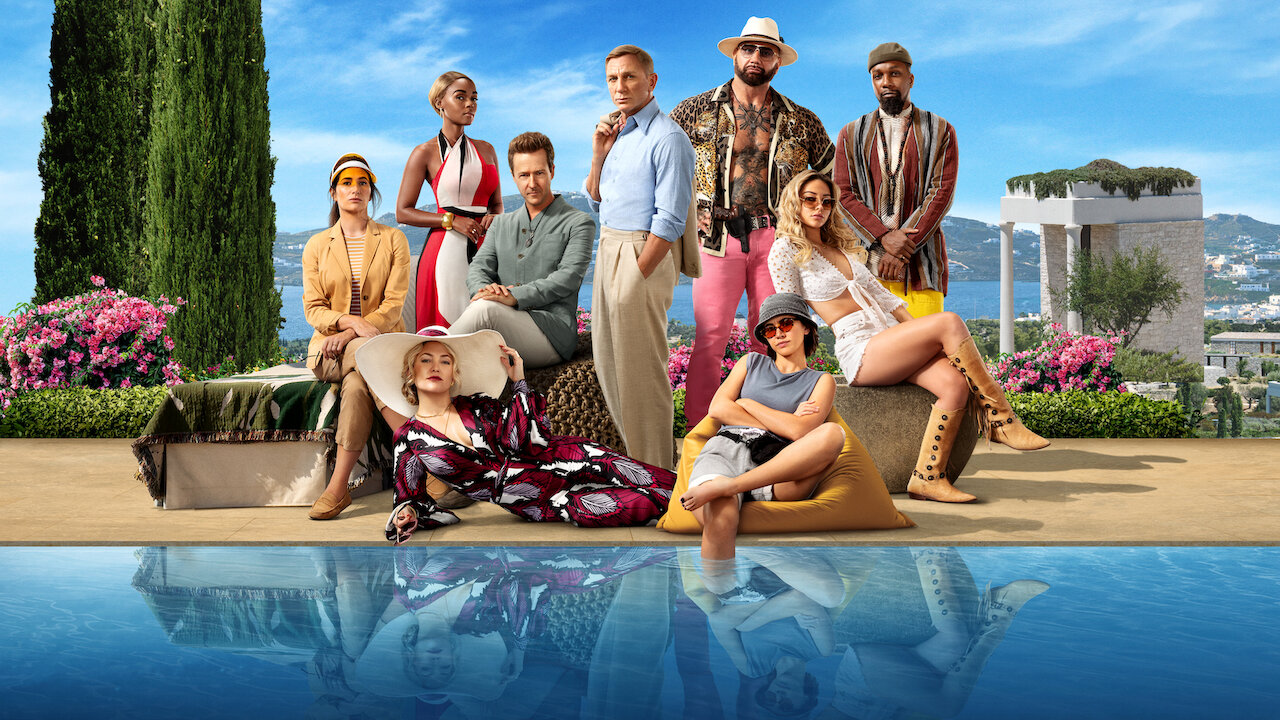 The cast was a decent cast from Daniel Craig to Dave Batistuta, Kate Hudson and Edward Norton just to name a few. It's good to see Daniel Craig and Dave back in action together since James Bond. I still remember the story of how Dave threw Daniel across the room in one of the scenes in Bond Daniel mentioned he got injured in this scene at his own cost cause he told Dave to actually throw him all well knowing that Dave was The Animal back in his WWE days.
I feel both my wife and I did not think much about the movie ending as it was like really!!! lots of blowing things up the movie do go for over two hours long and I actually wanted an after-the-credits scene but there was nothing of the sort. Glass Onion I felt was not as good as the first knives out of the movie but its an ok sequel and in 2024 there will be a third instalment hopefully that can be better.
Glass Onion is rated PG does not have that much violence and the blood that you do see is obviously fake as there is a tad bit of overacting in the death scenes. The younger audience below 7 would want to have parental units watching the movie with them.
My Rating