I went to my Plex Watch list and in the Plex free movie library, I added a movie called Sound and Fury to my watch list. A film about a young Persian couple the husband was a musician that was married to a young housewife her name was Tina and his name was Khosrow they had a young five-year-old son that did not look like he was five his name was Moez.
Khosrow was very successful and famous in Iran being a musician and after all his concerts all these fan groups would wait to meet him and get his autograph. One young woman by the name of Hana waited for him after one of his performances to ask for his autograph and what do you know it turned into something more Khosrow fell in love with Hanna and wanted to end things with Tina his wife and was over the moon to be with Hanna and well if you have ever watched Persian Cinema you would know that it would never be a happy ending. Khosrow is in a loveless marriage with Tina and he wants out and is never easy to get out of a marriage, especially in Iran of all places.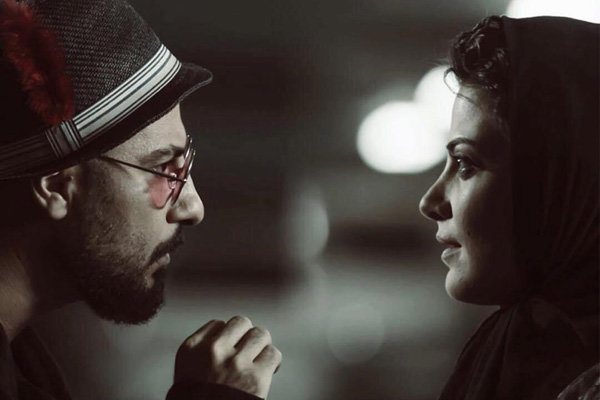 One day while washing the car in a car wash Tina and Khosrow are talking in the car and they end up arguing about if Khosrow is cheating he pleads with Tina that he is not and Tina keeps pushing Khosrow until he breaks and the truth comes out and in this moment of emotion, Tina gets out of the car and runs into the runs in the road and gets taken by oncoming traffic. Khosrow on the other hand sits there and does not react until a few moments after as he is in shock, Then he comes out of the car to deal with what has transpired.
The story then begins and we have detectives involved a lover and the Iranian justice system you are taken down the path of what's truth and what's a lie and what's the reality of what occurs in Iran and how men have the upper hand in this whole situation and how with just his fake words he can get out of it but the innocent girl that is in love with this loser takes the fall for him and by the time Hanna realizes that he is not going, to be honest, it's too late she tries to go back on her false confession but the court does not believe her anymore and the poo poo hits the fan.
This Persian movie has some English in it and some German and it's kinda strange as there are scenes where Khosrow goes to Germany and leaves Iran and is being interviewed by a lady and you do not see her you only hear her voice and, honest her Farsi/Persian is not that great it's like when she tries to speak a sentence or hold a conversation with Khosrow its a mixture of English and Farsi like how I speak which made it easier for me to keep up.
Sound and Fury is a different movie that will not give you happy feelings but will give you strong raw emotional performances that I only wish if Iranian filmmakers were given the chance to make joyful films they could do wonders that would really challenge Hollywood and Bollywood.
Sound and Fury is not for all choices maybe after looking at the trailer above.
My Rating