The System is the late-night movie that I decided to watch off the server and well although it is going to be a one-time watch and a delete off the server the movie was better than I expected. A prison movie that was all about corruption and in prison fight club reminded me of the prison movies that have Scott Adkins in it the Boyka movies fight to the end etc.
The System stars Tyrese Gibson from the Fast and Furious saga and also if you remember him from Baby Boy. Tyrese plays Savage an ex veteran that gets done by the cops and is put in prison for trying to steal from a drug house, you may wonder why he would have gone to the drug house to steal from the drug house well he has a little girl that needs medication and the way that the US medical system works its expensive to get the med needed for his little girl's health issues.
Savage gets put in prison as an undercover informant to crack the corruption of what goes on underground there and soon enough he finds himself well inside that system with no way out and the people that were supposed to get him out after he gets the evidence was 360 another person altogether.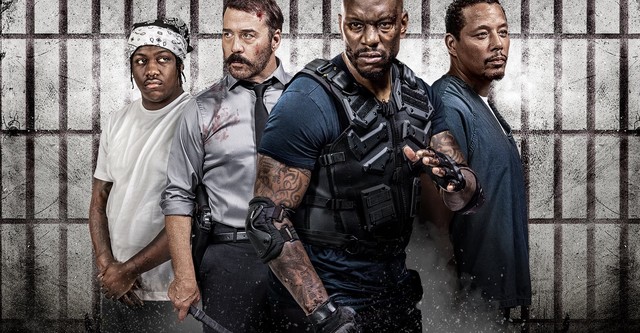 The fight scenes were good although I am sorry to Tyrese your MMA skills did not look that great please don't kill me for it I can't fight myself but you could tell some fight scenes were choreographed like a Step Up dance movie.
The picture in itself has a strong message about when you privatise the prisons there is no managing what goes on and self-regulation is no regulation at all. You can say that they do that with phone and electricity and water companies as well the action is the same the entity is different.
You have Terrence Howard in the movie as an OG prisoner that becomes a kinda Mr Miyagi character to Tyreses Savage to help him train for the dungeon fights.
The picture making felt low quality or even low budget even with Tryrese throwing in his own money the picture quality of the movie felt a little less high definition and even the sound production could have been better.
A movie with a great message but a one-time watch overall.
No kids allowed it would not be worth it as a date movie either only something to kill time and escapism for ninety mins.
My Rating