Septembers in Shiraz is a drama thriller about a Jewish Persian family that is living a peaceful life in Iran this husband and wife have two young children the youngest a daughter and a son who is off to the US Boston to go to University and further his education. Ariana Molkara plays a young Shirin that is of young elementary age when her brother goes to America and Shirin has to deal with overnight changes in Iran with anyone that is against the new regime back in those days of the revolution it was mostly anyone that was not following the Islamic faith but you can see now with more than forty years passing its more than just not being of the Muslim/Islamic faith as this prosecution is felt by the Muslim believers themselves now.
Parviz Shirin's older brother is played by Jamie Ward and he seems to have a small role as you see him at the beginning of the movie celebrating his Uni acceptance into America and his upcoming trip to Boston and then the other scenes you see him over the phone calling from the US to Iran to connect with his family.
Let's discuss Adrien Brody who plays Isaac he is a well-off businessman who only really wants to provide the best for his family and he is also very helpful in helping people in need and giving an older Persian woman with a young child an opportunity to be their maid and help provide this single mum with a means of life.
This maid's name is Habibeh and is played by one of the best Iranian actresses out there Shohreh Aghdashloo. Anything that Shoreh plays in I really enjoy it gives the movies a level of authenticity that you would not get any other way.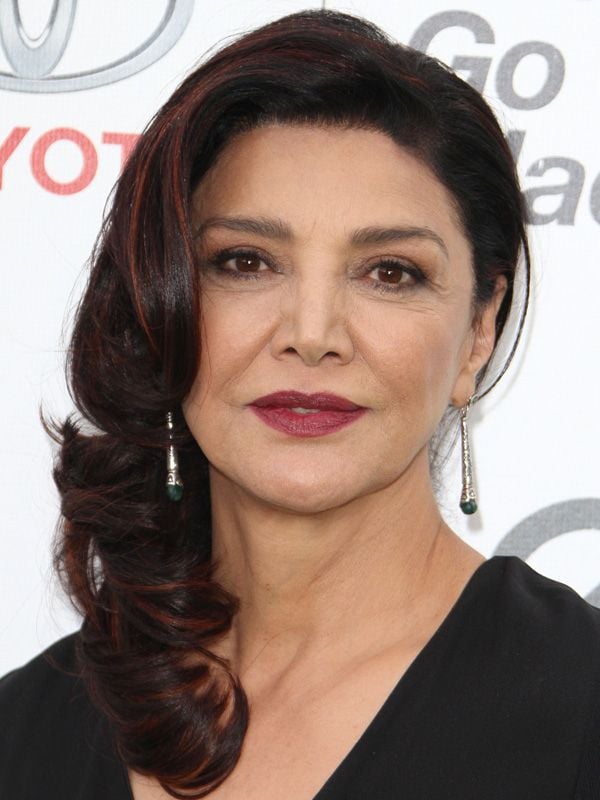 Now let's talk about my issues with this movie and how for a person that comes from a Persian background I have found gaps in the movie.
Adrien Brody playing a Persian Jew at the beginning of the movie starts off with a thick fake Persian accent and then it slowly drops off after the first thirty minutes of the movie.
That is the only negative thing I have to say about his performance the rest was too a tee the suffering of the Iranianian revolutionary guard was well performed gave me the feeling that you do not want as it's very in your face with the lack of humanity the regime had during this time and as a Baha'i a religious minority like the Jewish faith the Baha's have been and are still being persecuted by the Islamic regime of Iran and its sad that even after forty years nothing has changed but if anything things have gotten worse.
Salma Hayek gives what I would call a performance that is average honestly the emotional part Salma does perfectly to portray the tension fear and strength of her character Farnez.
The one and only criticism I have with Salma's performance is the number of times she says Habib I know she is referring to her maid however Habib is an Arabic word and every time she says it it loses the Persian flow that the movie was going for. I wish Shoreh would have told the director something or even to Salma it was like driving a car and then you would be cruising with the story and then the word Habib would come into it and then it was like driving stick shift and shifting the car into the wrong gear.
As touched on above the movie does do a great job depicting the reality of the time in such a place like Iran and it paints a picture for our younger generation that has never been there and will probably never go back if things remain like this but it helps as mentioned painting the picture to the story that our parents tell of Iran back then and you see the sacrifice they made for us to be able to live in peace.
A one-time watch for me as it's too close to home for what my parents and grandparents' generation have gone through.
A great movie for international or political studies not for the kiddies.
My Rating